Three Key Yoga Studio Memberships and Pricing
We're excited to have you visit our studio and begin practicing yoga poses. Whether you are a student attending ppcc (pikes peak community college), cc, or uccs , work here in beautiful colorado springs, or are just visiting, prepare yourself for a relaxing environment. At Three Key yoga, happiness, health, and heart, are always present. We encourage all ppcc (pikes peak community college), cc, and uccs students to come try a class at Three Key Yoga. Membership package prices are located below.
What types of yoga have you tried in the past? Which styles of yoga would you like to try in the future? With so many choices available (yin yoga, hatha yoga, vinyasa yoga, bikram yoga) it can be difficult to choose your favorite. Feel free to express yourself and do yoga poses that make you feel good!
Three Key Yoga Memberships and Pricing
We currently are offering classes.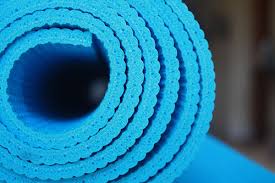 Would you like to earn free classes for yoga Colorado Springs? Bring your friends to one of our classes to try some yoga poses. You will both be glad you did! If they choose to join up for a membership, you will receive one month completely free! There is no limit to the amount of friends you can refer, and no limit to the amount of free months you can earn!
Check us out on our social media sites, to see what's going on outside of the Three Key Yoga Studio! We post special events, give out free yoga stuff, and much more.
Come visit Three Key Yoga Colorado Springs and enjoy our healthy way of life! Our studio promotes happiness and fitness. It's a place where all individuals from all walks of life are welcome. You'll get in the regular habit of doing yoga poses everyday regardless of what style that might be (yin yoga, hatha yoga, vinyasa yoga, bikram yoga.)
Three Key Yoga offers a variety of memberships. There are options for every type of yogi. Whether you're new to yoga, or an experienced student. Either way, if you are new to Three Key Yoga, click here to get one FREE WEEK! You can sign up for a membership package in person, or at any Three Key Yoga studio. Once you have purchased your yoga package, you can use it at any Three Key Yoga studio.
Three Key is your path to a lifestyle that will help you reach your fitness goals. Join our studio today, and look forward to a brighter and happier tomorrow. We can offer an opportunity to a healthier body, mind, and mood.
It's simple to find out what classes we are currently offering. Whether they are yin yoga, hatha yoga, vinyasa yoga, bikram yoga, or any other style, simply refer to our class schedule tab, or ask any qualified instructor.
Listen up all PPCC (Pikes Peak Community College), UCCS, and CC students! We want yoga to be available, that's why we offer a special student membership!
What could be better than yoga Colorado Springs!